Sun–Thurs 11a–9p (Closed Mon)
Fri–Sat 11a–10p
Tel: 281-491-7884
Welcome to Ruthie's Tex-Mex, now in Oak Lake shopping center!
We are in southwest Metro Houston. Visit us at our new location:
16687 West Airport Blvd
Sugar Land TX 77498
We have been at our new location since October 2021, and we now have almost double the floor space, a 1600-sq ft patio, and a much larger 26-seat bar! We also are open 1 hour later every day.
Order Food Delivery with DoorDash
Thank you from the bottom of our hearts for supporting us here at Ruthie's Tex-Mex during the difficult times of the COVID-19 pandemic. We're still here serving the community and appreciate your business!


---
¡Bienvenidos!
Dear Guests,
Ruthie's Tex-Mex is rooted in the humble beginnings of my parents, Jorge and Ruth, whose wisdom and experience enabled this new and improved establishment. We pride ourselves in offering friendly service, quality ingredients, and the best Tex-Mex food we can prepare. Our staff guarantees you a festive, clean, and 100% non-smoking environment.
¡Bienvenidos a Casa! (Welcome Home!)
Sincerely,
William Solis, Owner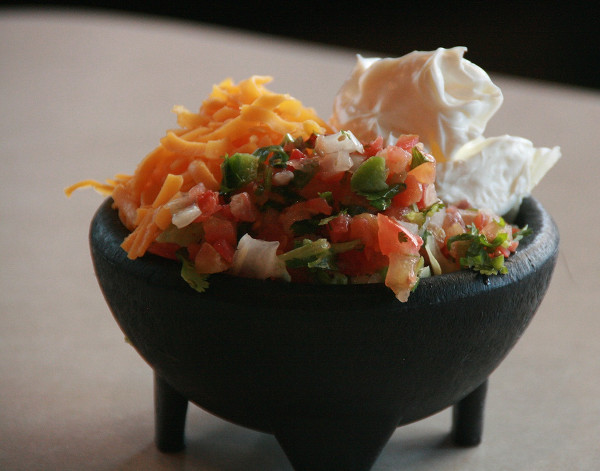 Quality Ingredients
At Ruthie's Tex-Mex we use only the freshest and highest-quality ingredients in our cooking, which translates to the best flavor possible. We invite you to taste for yourself and see if you agree that our Tex-Mex and Mexican dishes can't be beat. We look forward to seeing you soon!
Visit Our Full Bar
At Ruthie's Tex-Mex we have a full bar with your favorite drinks, including several flavors of margaritas and a selection of domestic, imported, and draft beers. We invite you to join us at the bar or enjoy our bar selections at your table.
Happy Hours:
Tu-Fri, 11a-6p
During our Happy Hours we have special prices on domestic beer and some food items. The food items change daily, so ask your server!
$7.95 Drink Special
Our Drink Special is available during Happy Hours: Tu–Fri, 11a–6p. Enjoy our Gold Margaritas regularly $8.95 on special for $7.95!
---